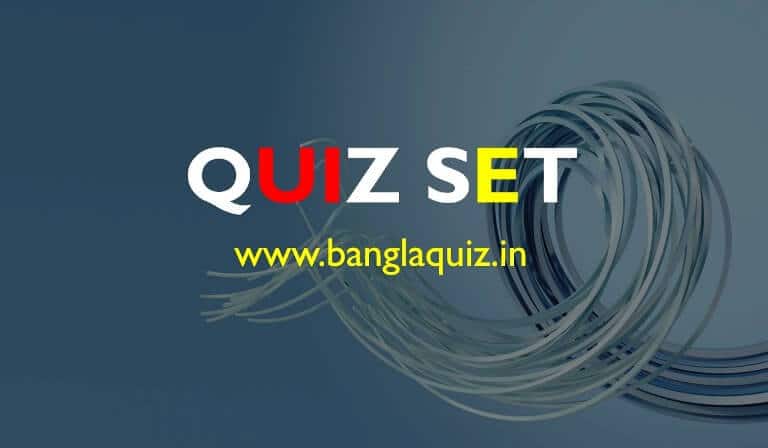 Bengali Quiz – Set 34
১. "New Dimensions of India's Foreign Policy " – বইটি কার লেখা?

উত্তর :
অটল বিহারি বাজপেয়ী
২. বিশ্ব হাঁপানি দিবস কবে পালন করা হয়?

উত্তর :
মে মাসের প্রথম মঙ্গলবার
৩. কোন দেশে সব থেকে বেশি জঙ্গল রয়েছে?

৪. "Economic Nightmare of India – Its Cause and Cure " – বইটি ভারতের কোন প্রধামন্ত্রীর লেখা?

৫. ১৯৪১ সালে, নেতাজি গৃহবন্দী অবস্থা থেকে পেশোয়ার পালানোর সময় যে গাড়িটি ব্যবহার করেন সেটির নম্বর কি ছিল?

৬. ভারতের কোন রেলমন্ত্রী পরবর্তীকালে ভারতের প্রধানমন্ত্রী হয়েছিলেন?

উত্তর :
লাল বাহাদুর শাস্ত্রী
৭. রেড ক্রসের প্রতিষ্ঠাতা কে?

৮. জেমস বন্ড সিরিজের প্রথম সিনেমা কোনটি?

উত্তর :
ডক্টর নো ( Dr. No )
৯. ভারতের ইতিহাসে কোন আইন 'কালা আইন' নাম পরিচিত ছিল?

১০. মনিপুর শব্দের অর্থ কি ?